By default, users can define an interesting area of the image they wish to upload for later manipulation (such as focusing on this specific region, blurring, adding overlays, etc.).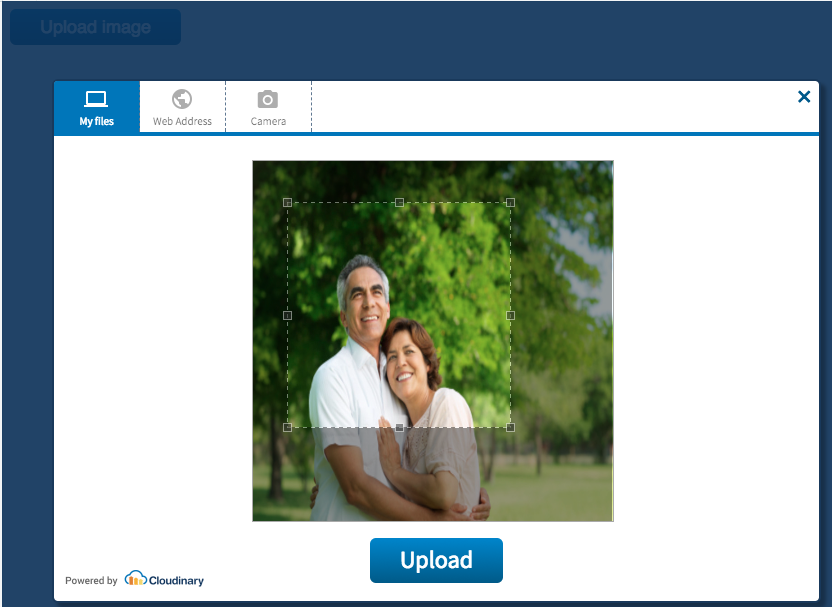 For some use-cases, it can make more sense to crop the image using the coordinates before storing or delivering it (e.g., a profile image for social media sites).
It's possible to allow this behaviour by following these 2 steps - 
Create an upload preset in your account with c_crop,g_custom as an Incoming Transformation 
Include the upload preset in your widget implementation together with the cropping and cropping_coordinates_mode parameters  
That's it! Uploaded images will now store the user custom image.