This tutorial shows how to use Cloudinary's public roadmap to request and vote on development projects that are under consideration from our Product team.
Tutorial Sections:
Watch a Video
Go back to the top of the tutorial.
---
Using the Roadmap
With Cloudinary's public roadmap, you have the ability to impact the company's development work and have a direct say in the features we create. You can easily find it at Cloudinary.com/roadmap.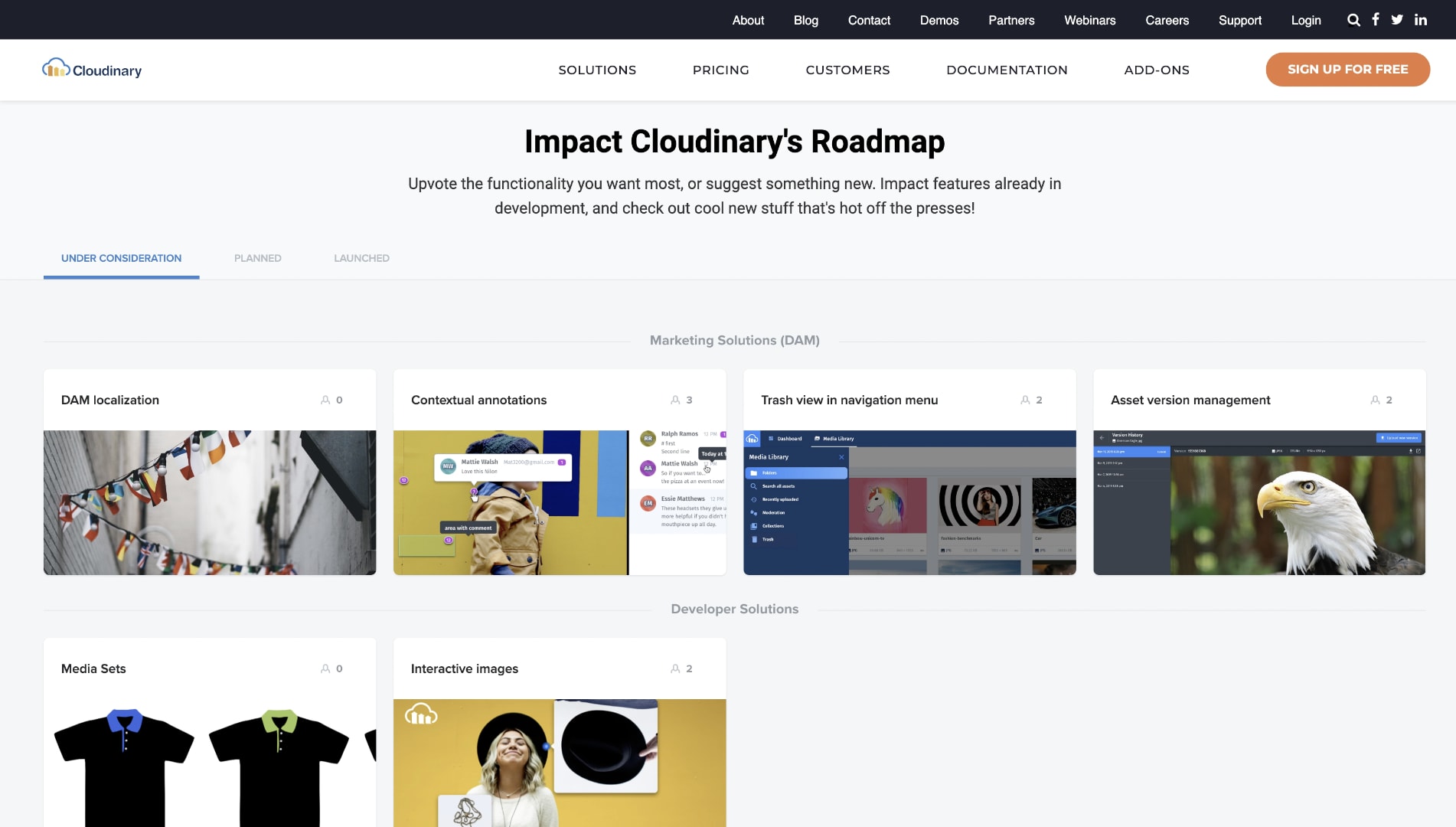 You can see all of the projects we are considering today, as well as see those that are planned for development. You can also get the first look at any features or functionality we have recently launched.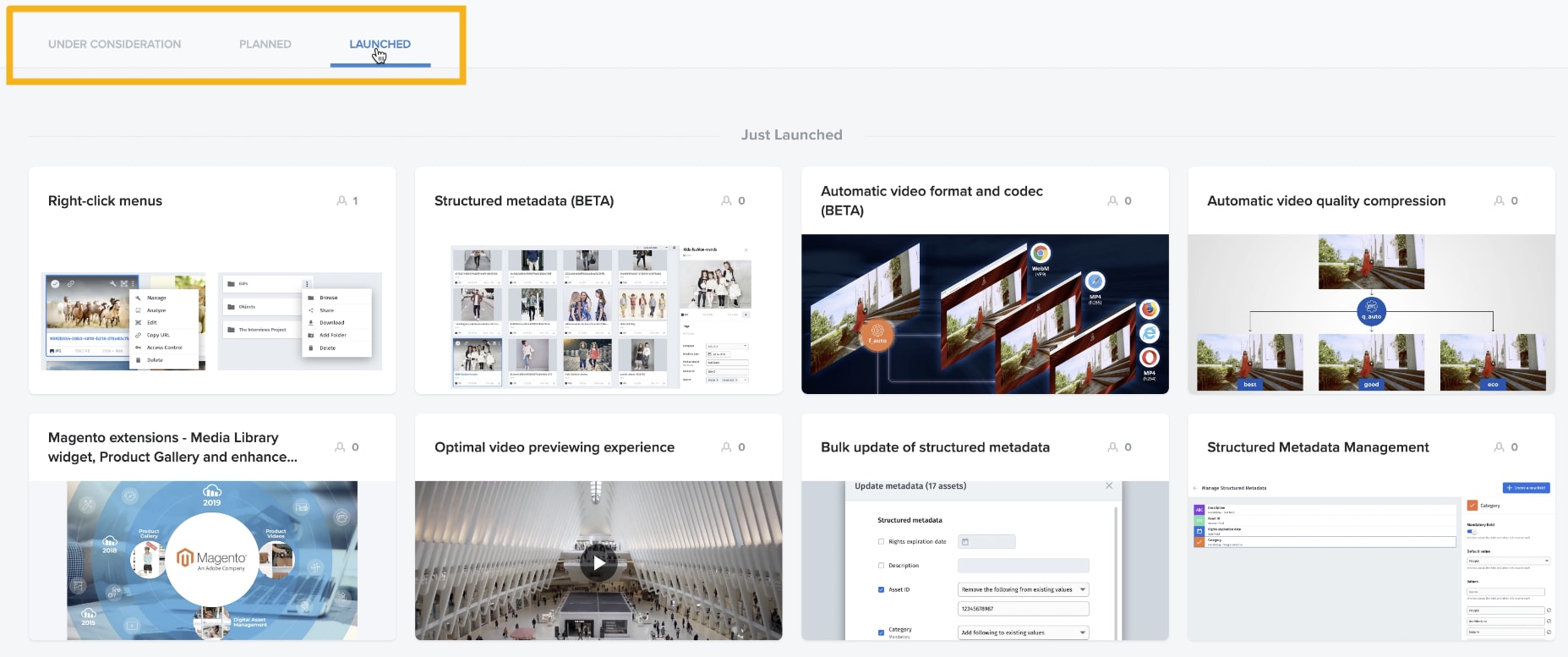 By selecting any project, you can get more details about it, as well as even see the Product department team member who is leading its development efforts.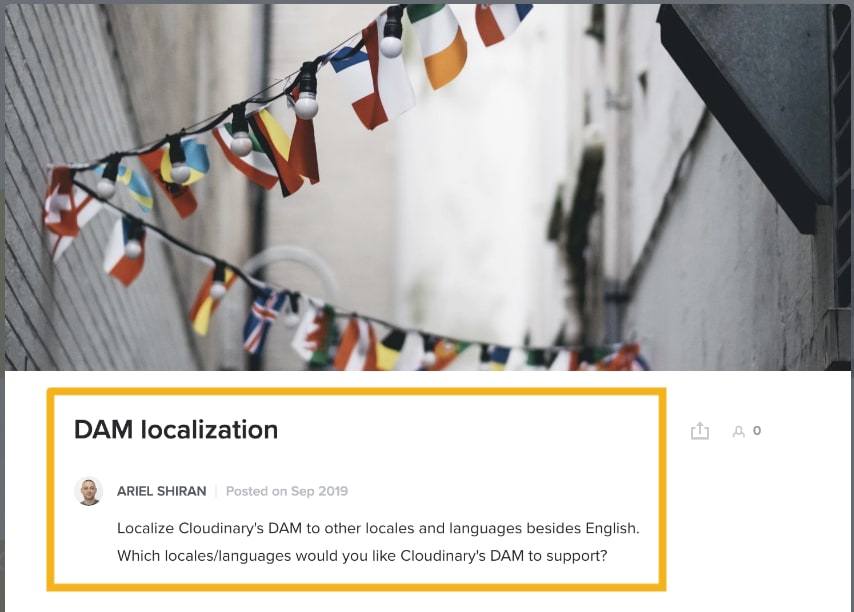 From there, you can indicate how important it is to you, as well as provide a personalized message to help explain your choice.


This is tied to your Cloudinary account, so the ability to comment is only available to registered users. You can register for free at Cloudinary.com/signup.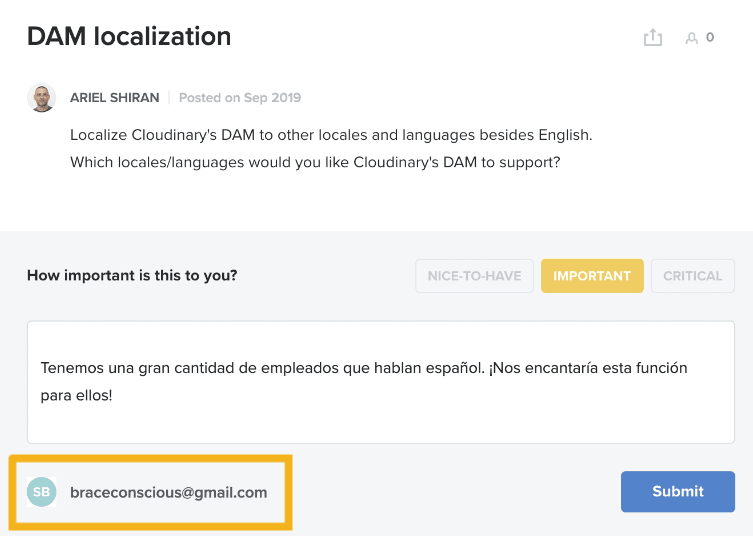 You can even send us your own ideas, if they aren't currently on the product board!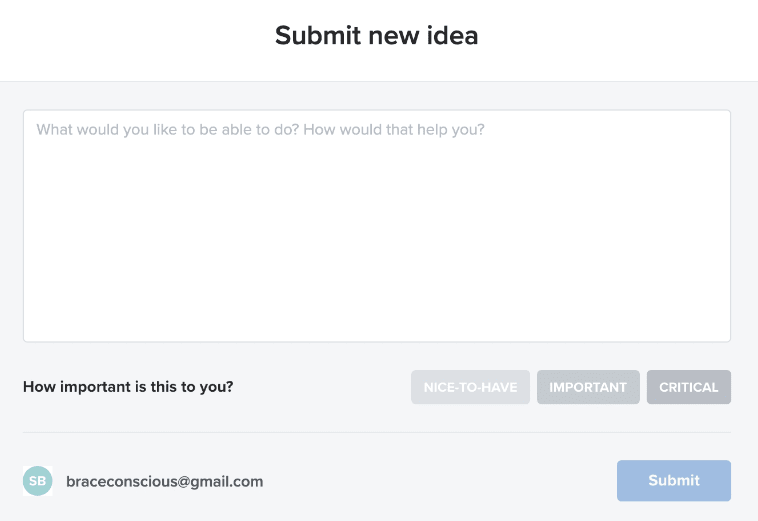 So, take the time to help guide Cloudinary for your particular needs with the public roadmap today. We'd love to hear from you.
Go back to the top of the tutorial.
---
Additional Resources
You can read more about the development of the public roadmap in our blog post.