Sign in with SSO is a feature available for customers on Enterprise / Custom Plans.
To set up your account with Google SSO, first, follow steps 1-4 here.
In step 5, make sure that you download the IDP metadata to your computer, rather than saving the IDP and entity URLs.
Continue with steps 6-7 as instructed until you reach the "Service Provider Details" form.
Apply the following settings when filling the form:
Your form should look like the screenshot below (Certificate name may vary):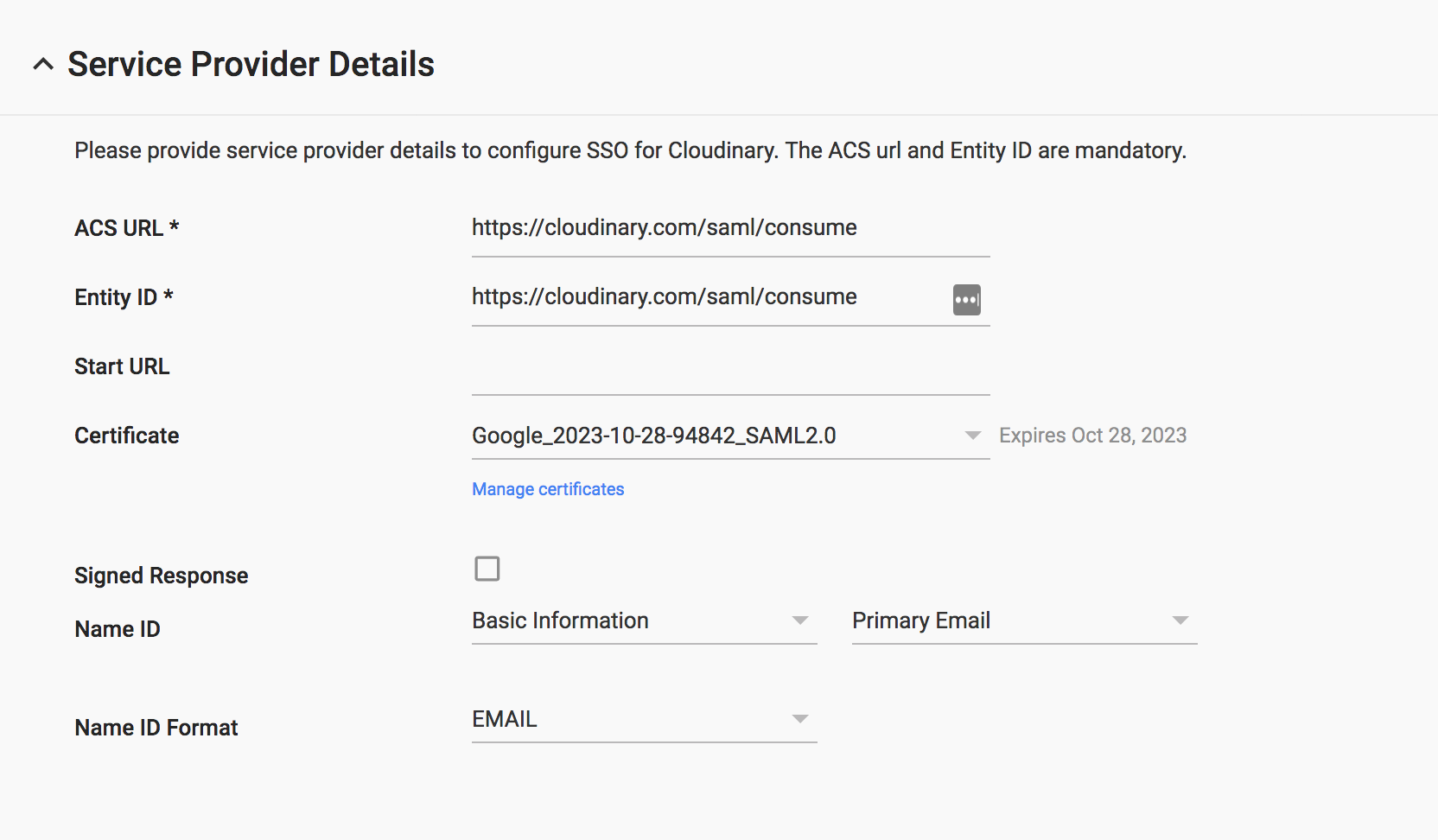 From this point on, follow the remaining steps (9-13) to finish setting up your custom SAML app.
Next, login to your Cloudinary account with a Master Admin user and navigate to the Users Tab of your Settings area:
Set Metadata retrieval method to Inline, instead of the default URL option.
Open the IDP metadata you downloaded in step 5 in a text editor, then copy and paste it into the SAML Metadata text box.
Save your changes
You should now be able to log into Cloudinary through the services menu of G-Suite.
 
** Please note that any G-Suite user will have to be created in Cloudinary by a Master Admin.